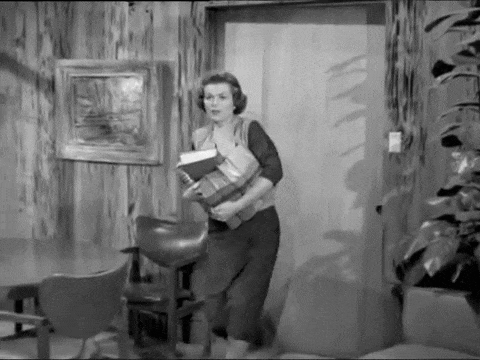 They say the best things in life come in three.
---
You're here because you're looking to take your marketing to the next level.
You're ready to go from zero to a hundred but you just don't know where to start.
---
You've looked for the magic potion, searched for the secret sauce, but you keep coming up empty-handed.
So you typed another phrase in the good ol' Google machine, clicked a few links, and ended up here.
The little resources tab at the top of the page looked familiar.
"Well I've clicked these before," you might have thought, "and they always give me a big list of links to nowhere... might as well roll the die again."
Let me tell you...
You won't find snake oil or magic pills on this page. There are no roundups of the best articles you've never seen or quick hacks for instant results. Heck, I'm not even going to give you a single thing for free.
It takes dedication to become a corporate myth-maker and teller of tall tales.
That's why everything below requires you to either sign up or purchase something of value.
That simple act of saying, "Yes, I'm ready today and I'm going to do it now!" – that will make or break your future success. It's the difference between getting it done and putting it off another day.
Okay, here's what I need you to do.
---
1. Study the swipe file
First, what the heck is a swipe file?
A swipe file is a collection of tested and proven advertising and sales letters. Keeping a swipe file is a common practice used by advertising copywriters and creative directors as a reference of ideas for projects.

Jessica StillmanNew Small-Business Must-Have: A Swipe File, Inc. Magazine
It's really the best way to learn the art and craft of copywriting. But it's also useful for other types of content too. I include landing pages, emails, social posts, videos, and more in my swipe file.
I also analyze the ads I save.
If you head over to Above the Fold you'll see what I mean. Almost every week I write three articles: one is a case study, the second is advice from a book or article I've read, and the third is the latest addition to my swipe file.
(There's that number three again...)
But I don't just include the ad and say, "here it is." I really try to dig into why it works and what advertising and psychology principles are backing it up.
What's the story it's telling? How is this ad relating to its audience? Where does it miss the mark?
These are all great questions to ask when adding a piece to your swipe file.
I want you to download mine and study these ads with me each week, but I also want you to start your own. You can put them on a blog (like I do) or simply have a folder on your desktop.
You'll start to see that studying other writers' copy will get you thinking about your own content in a way that instantly improves it.
---
2. Get the inbound marketing guide
Everyone's got a course. I know, I know. It's getting a bit ridiculous.
That's why I hesitate to call what I put together a course. It's more of a guide. A reference. Something that you can refer back to when you get stuck.
It covers three broad topics:
Psychology (the theory behind why marketing works),
Copywriting (the foundation of every piece of content),
and Storytelling (the thing that's going to make your content stick).
Within each one of these topics, there are subsections that delve into something a little more specific. A theory by a psychologist, a quote from an advertiser, or a story from a painter of words.
It's not for everyone. I'm well aware of that. But you're here and you've read this far so I'm pretty sure you're the type of person who would eat it up.
Anyway...
After we go over the broad strokes, it's time to explore examples of how these subjects work in the real-world.
Each section ends with an activity. Something for you to get your hands dirty with and actually try out. It's like an interactive project that you and I are doing together.
In fact, I encourage you to share your progress with me along the way.
How's that sound?
---
3. Join the focus group
When someone becomes a paying member of Writing Inbound, they get access to what I call The Focus Group. This is a private newsletter that I send on a monthly basis.
A focus group is a small, but demographically diverse group of people and whose reactions are studied especially in market research or political analysis in guided or open discussions about a new product or something else to determine the reactions that can be expected from a larger population.

Good Ol' Merriam-WebsterA writers' best friend, now without the heft.
In it you'll find strategies and tactics that you can try out yourself.
These are step-by-step guides on applying certain principles to your marketing. They list the tools you need, a recommended budget, and detailed instructions with screenshots for creating, launching, and analyzing each campaign.
We also get together for the occasional meet-up to discuss these strategies and the outcomes of our own campaigns.
It's a great way to get expert advice from peers (and me) for less than the cost of that cup of joe on your desk.