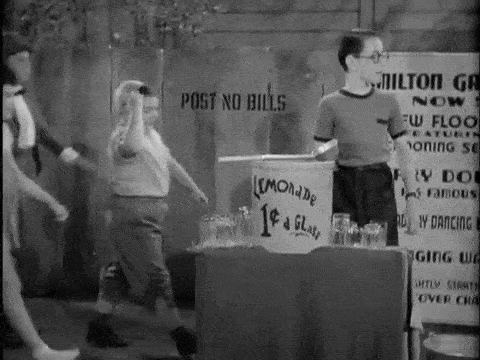 Everyone's got an opinion...
---
But the best lemonade has three ingredients and tastes delicious.
These packages are what I do best and you know exactly what to expect. Take your pick.
---
"I just need some guidance"
You're not really sure what you need, but you know you need something. Let's jump on a call for an hour and talk through it. I'll take our discussion and turn it into a nice little to-do list for you.
You'll walk away with a plan of action and plenty of marketing insights.
Perfect for:
Copy reviews
Content strategy
Marketing plans
Strategic advice
Many clients rebook these calls on a monthly or weekly basis. And I'm always there for hands-on support if you need it.
---
"Give me some of that magic ink"
You need words and you need them now. This package gets you just that.
Here's what you get:
1-page, or ~300 words
Nicely formatted, SEO-friendly (but people-friendlier) copy
An hour of my time to chat about the project
Delivered as HTML, Markdown, and Google Doc
Perfect for:
Webpages
Emails
Advertisements
Letters
Press releases
Product descriptions
Articles
Mail pieces
Speeches
Scripts
Blurbs
& more
Take a look at some of my work, then go ahead and tap that big red button below to have all your wishes granted.
---
"Let's move hearts and minds"
You've got to stay top of mind with your clients. That's why I publish Above the Fold on an almost-weekly basis.
How 'bout you do the same? I'll happily take that burden off your hands...
Here's what you get:
3x articles for your blog (200-500 words ea.)
1-hour strategy session to define content and angle
A nice little newsletter, packaged and sent (like these)
Copy to repurpose content on up to 3 social media channels
Storytelling that'll engage your clients and get them to buy
This is content marketing at it's finest. Best served weekly or monthly.
---
"I want to tell tall tales and mythic legends"
Time to tell your story. This package is the perfect way to do it.
I'll interview you or a client to tease out what everyone wants to know. What was the problem, solution, and outcome of this project?
Then I'll take that interview and put together a nice little narrative that will get people interested in whatever you have to offer.
Here's what you get:
Case study optimized for conversion (~750 words)
1-hour interview with you or a client
A webinar or video script to share the case study with the world
Marketing funnel (copy for ads, landing page, lead magnet, and 3x drip emails)
Strategy to reuse case study content for social media, press, and more
Perfect for:
Product launches
Lead generation
Prospect nurturing
Conversion optimization
Ad campaigns
SEO
A little advice: do these monthly for the best results.
---
"Set me up with the modern day printing press"
Remember when I said that I've dabbled with design and worked as a web developer in a past life? Well, this is where I put those skills to the test.
This shiny package will get you a website and email marketing software just like the one I use.
Here's what you get:
5-page templated website (Home, About, Product, Blog, Subscribe)
Email software setup and newsletter design
Embedded subscribe form and a 3-email marketing automation workflow
A snazzy little unsubscribe page that'll make people think twice
An hour of my time to chat about the project
If you like the setup I've got and want it for yourself, this is perfect for you.
---
Rather DIY?
Hey, no skin off my nose.
I've put together a few resources that might help you along the way.
The swipe file ($0)
The content & copywriting guide ($49)
Regular marketing ideas and instructions ($7/month or $75/year)
Interested? Step on up to the counter and get your fill.